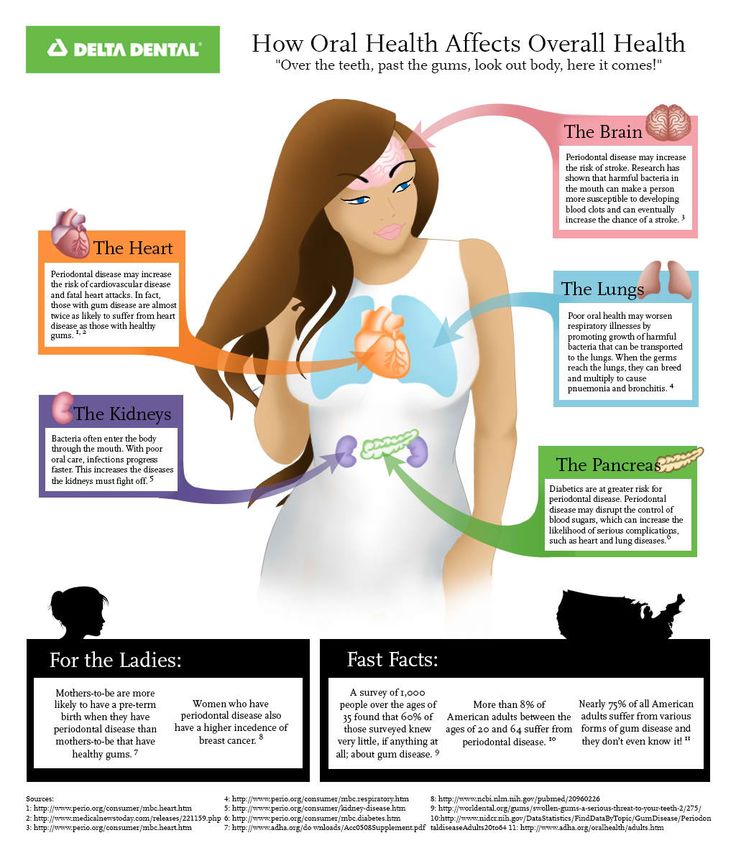 The health of your gums and teeth can have a big affect on the overall health of your body.
There are many health risks that are linked to poor oral hygiene. Adults that suffer from periodontal disease (swollen, bleeding gums) are at risk of developing cardiovascular problems such as heart disease, blockages of blood vessels and strokes.
Poor oral hygiene has also been linked to the development of infection in other parts of the body. Research has linked gum disease to rheumatoid arthritis (causes inflammation of the joints). Also people that suffer from diabetes often have gum disease.
A healthy mouth that's free of gum disease and cavities leads to a healthy body. Your quality of life is bound to be better, there's no need to worry about aching teeth or infections in your mouth to distract you.
Remember to teach your children good oral hygiene habits, its never to early to start. Good habits to practice are brushing twice a day, floss at least once a day before bed and remember to see your dentist in chino hills regularly for check- ups and cleanings.
The choice for a better life is in your hands.